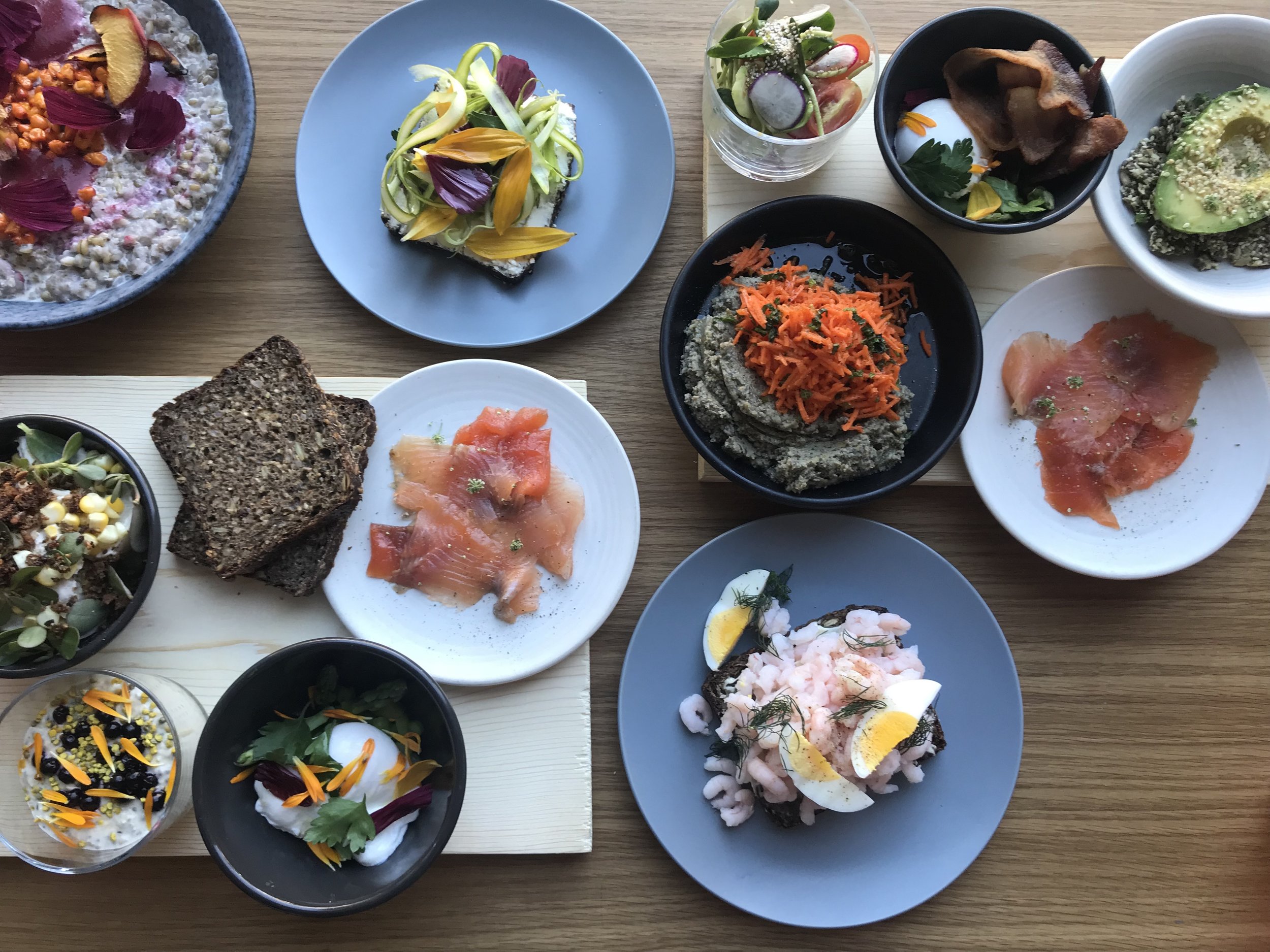 Organic. Sustainable. Farm Friendly. Scandinavian.
We make everything from scratch.
Located at 1906 Market Street in San Francisco, Kantine serves casual Scandinavian-inspired fare for breakfast, brunch and lunch six days a week. (See our hours.)
Simple, delicious, wholesome Scandinavian food is what we're all about. Anything that can be made from scratch by us, is made from scratch by us with local, sustainable, organic ingredients. Our daily offerings include freshly baked breads and pastries, open-faced sandwiches, comforting porridges, and our customizable brunch boards.
In Scandinavia, many workplaces have a canteen – a place were hungry employees gather to share a hearty lunch and enjoy each other's company. After having spent more than a decade in Copenhagen, Denmark, Chef Nichole Accettola has created her own gathering place for good food in San Francisco: Kantine, the Danish word for canteen.